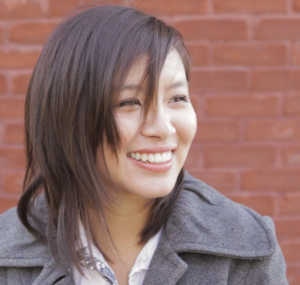 Shako Liu:Follow @shako_liu

I am an award-winning producer and filmmaker with over six years of experience and a master's degree in journalism from University of Southern California. I have mastered storytelling through videos on social media. My highest performing video has garnered over 115 million views.
I won two video journalism awards of the Society of Professional Journalists Connecticut and a national award from Asian American Journalists Association.
I have a strong news judgment and abilities to quickly identify and chase down viral stories from social media. I helped produce POV's interactive documentary "The Whiteness Project," which went viral after launched. Oprah Winfrey Network licensed my footage of Elizabeth Gilbert for its show "Super Soul Sunday." News videos that I pitched and edited for NowThis with average 1.9 million views per video, and some of which were aired on MSNBC and NBC News. I also contributed unusual and popular China stories for the Atlantic, landing on its homepage.
I have taken upon many challenges to chase down tough stories, like birth tourism, North Korean refugees, undocumented immigrants and gangs in South L.A..
In addition to my competence with non-fiction storytelling, I helped brands with their social media campaigns by pitching and producing campaigns that attract young audience on social media.
Camera skill: Canon 5D, 7D, 60D, t3i, C100, C300, Sony SF7, Osmo
Design and Editing skill: Video/Photo shooting and editing, motion graphics and WordPress
Language: Mandarin, Cantonese, Japanese and basic Korean
What Others Said About Me
Adnaan Wasey, Executive Producer at POV Digital
Shako is enthusiastic, dedicated and persistent, always bringing new ideas to the table and working on deadline. She was never afraid to tackle challenging assignments and was integral to our work with interactive documentaries, producing interview segments and managing social media. Shako would be a great asset to any organization.
Laura Ling, Investigative Journalist:
I first met Shako in January of 2013 while I was working as a reporter for the Los Angeles based hard-hitting news magazine program "So Cal Connected" on KCET. Shako was an intern at the time and she impressed me immediately. We worked together on a story about "birth tourism," a term given to the wave of pregnant foreigners who enter the United States on tourist visas so they can give birth on U.S. soil and get citizenship for their babies. Needless to say, getting access to "birth tourists," and the industry that has grown around it was not easy. But Shako wasn't deterred. She demonstrated excellent research and reporting skills, and chased diligently after sources.
Shako is passionate about journalism and storytelling. I was deeply impressed when she decided to write a story about the discrimination of Hepatitis B carriers in China, knowing she could eventually face backlash in her home country. She wants to tell stories that matter, ones that can make a difference.
She also has terrific multimedia skills, which are essential in today's changing media landscape. She puts in the work and is eager to learn.
Sandy Tolan, Associate Professor at University of Southern California:
I am proud to say that Shako is as hard-working and dogged a reporter as any of the many hundreds I have taught on the graduate level over the last thirteen years, first at UC Berkeley and now at USC. She's tough, curious, enthusiastic, relentless, brave, and takes direction well. What Shako doesn't know she is eminently willing and capable to learn, and will do so with an infectious vigor I have rarely seen. Since coming from China three years ago, Shako has endeared herself to her reporter colleagues and professors alike with a passion for journalism that has proved to be an inspiration to all of us. I have no doubt that you would find Shako's enthusiasm equally infectious. With her reporting skills, multimedia experience, multilingual background and overall reliability and competence, she would be a fantastic addition to any newsroom.
Amy Scattergood, Food Editor at L.A. Weekly:
In the months since Shako has been here, I've been consistently impressed with her work. She's pitched story ideas, worked on videos, put together and edited larger projects, written blog posts and done fact-checking for our restaurant critic. Shako has a terrific work ethic, a good sense of story, and particular skill in shooting and editing videos – in fact, her videos have been a major step forward in our capacity to do videography and video story-telling, something we've been wanting to add to our coverage for some time.
Another skill which Shako has – and something crucial to our work here and any successful internship in this newsroom – is her ability to work on her own. Since the day she got here, she'd been able to work, and work very well, with minimal direction. She gets what needs to be done very quickly, accomplishes it on her own, asks very good questions when needed, good on deadline.
Joz Wang, President of Asian American Journalists Association, Los Angeles Chapter:
Shako is a talented multimedia journalist with a natural gift for storytelling. She is smart, highly capable and friendly. Though she does excellent work on her own with minimal guidance, Shako also takes direction well. Most important, she is a creative thinker with a knack for finding unique or unusual angles on stories that most journalists would not see. Clearly, Shako has a brilliant career ahead of her. There is no limit to what she can do.